Under Construction
Three Color
CAT FRIENDS
In my life..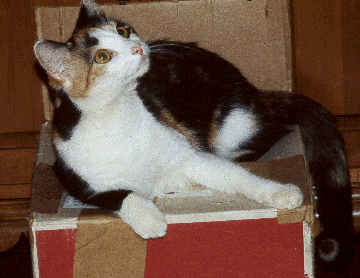 This is Chessie. She was the first cat that was "mine." This photo was taken around 1983 when she was just about a year old.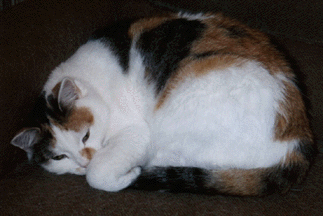 This is a picture my Mother took of her cat, Peaches. When she was a kitten, she was very pale peach colored. My dad named her. The two cats I have now are the first non-three-colored cats I've lived with.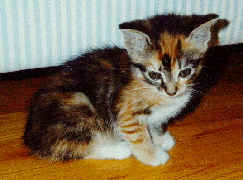 These pictures are of Tigre' (Spanish for Tiger), my brother and sister-in-law's cat.She's a cute one.(Pictures taken by Jill and/or Albert Pope.)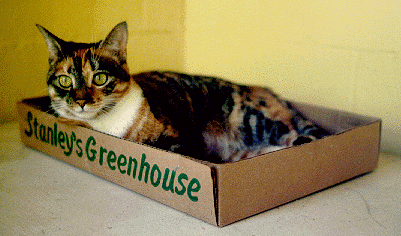 This is Tigre' all grown up. I wonder what kind of plant she thinks she is. I'd say venus fly trap, cause she bites!
Watch for more cat friends as I collect them!!!
Return to Home Page!