Painted Pets
***** NOTICE: Julia is taking a hiatus from painting custom rocks to spend more time with her family. Check back here for future updates. *****
Hand Painted Pets on River Rock or Canvas
Julia can paint almost anything you can imagine on a rock. She has painted everything from cats to lighthouses. Rocks are her canvas of choice, but she can paint on any surface. She has created commissioned works on frying pans, walls, and doors.
What can you use a painted rock for? Well, depending on the size: paperweight, door stop, or decoration. These works of art are topcoated with a clear lacquer finish with a UV protectent for long lasting color and prevention of chipping. They can be placed outdoors for added charm in your flowerbeds or garden, or on your hearthstone to keep your real cat company.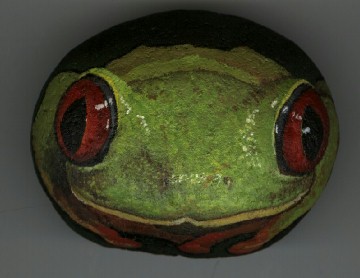 For examples, click on the words below. These pages have lots of images. They are well worth the wait!

I do custom orders from your photos!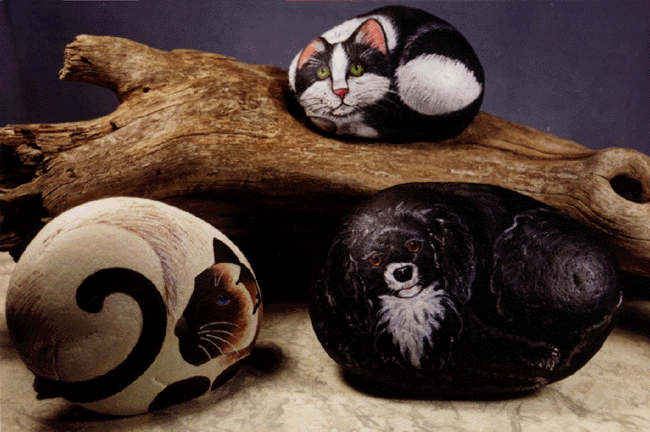 Click here for a price list and here for an order form.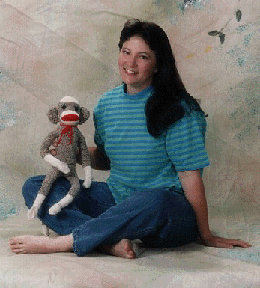 For details, E-Mail maia52059@yahoo.com
For More of Julia's Work, Catch the Running Cat.

These pages designed by Patty A. Pope of Crackerbox Palace.